---
Since 1993, Moonstruck Chocolate has handcrafted superior chocolates — chocolates that not only taste exceptional, but look remarkable as well. With deep roots in Portland, OR we pair our decadent chocolate with fresh flavors found in the Pacific Northwest, and hand-decorate them with intricate care.

We exist to craft unexpected experiences that remind people why they fell in love with chocolate in the first place. Experience the metaphysical – toeing the line between actuality and possibility – when you taste our chocolates.
---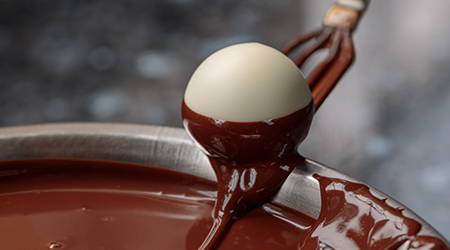 Made with ethically-sourced chocolate and elevated with fresh local ingredients, our hand-crafted specialty chocolates are a labor of love. Each delicate truffle is touched by a bit of magic and every bar is wrapped in wonder. We lean into love and the magic we see in chocolate, and it shows in the chocolates we make.
---